World Heritage
High School Student Exchange Program
is one of the most respected international organizations dedicated to education through student exchange.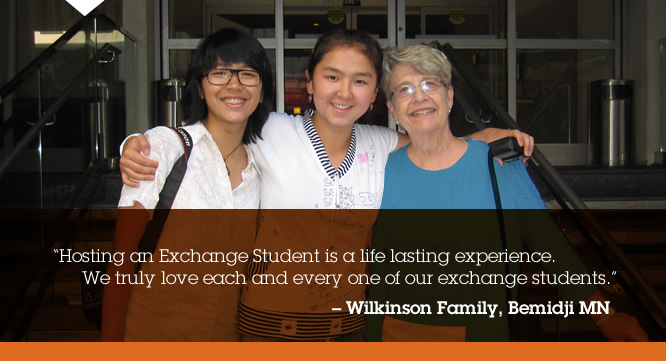 Hosting a World Heritage Foreign Exchange Student allows families like your own to experience the fun of getting to know another culture without ever having to leave your backyard! As a World Heritage Host Family, you will gain not only priceless memories with your new "son" or "daughter", but also friendships that will last a lifetime.
As your World Heritage Student becomes a part of your life, he or she will also gain a deeper appreciation for both your culture as well as his or her own culture. With World Heritage, making your family a little more international has never been easier! World Heritage Exchange Students are enthusiastic and come from a wide variety of countries including: Armenia, Azerbaijan, Belarus, China, Denmark, France, Gaza, Georgia, Germany, Iraq, Israel, Italy, Japan, Jordan, Kazakhstan, Korea, Kyrgyzstan, Kuwait, Mexico, Moldova, Morocco, Oman, Pakistan, Russia, Spain, Switzerland, Thailand, Tunisia, Turkmenistan, Ukraine, Uzbekistan, West Bank, and Yemen.