North American Field trips you will never forget!
All aboard to the action-packed, fun-filled, life enriching travel opportunity available to you in North America. You will have the time of your life! Plan your North American year to include one of our AWESOME holiday adventures. These are trips you won't ever forget.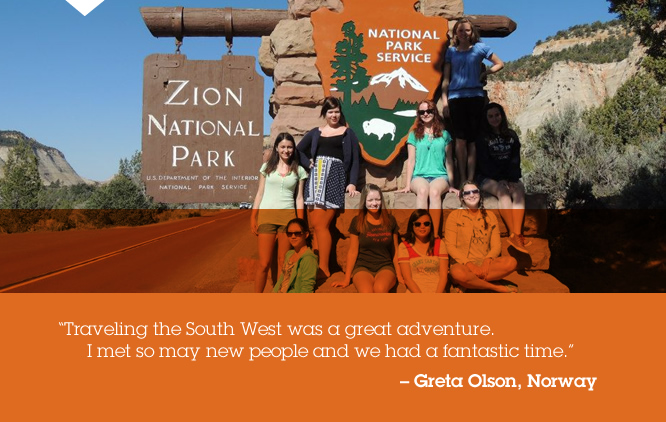 You'll have the opportunity to share your experience with young adventurers from all around the world who also are spending a year abroad exchanging cultures with North American host families. You will make friends with outgoing people like yourself who are eager to learn about and explore a continent and a culture like no other.
Learn more about North America
Make new, long lasting friends from many countries
See what North America is all about beyond your host community
Plus, you'll have lots of fun!
Passport to Adventure provides a fast, safe and easy way to enhance your North American experience. Over the years we've worked diligently to develop excursions that will make your cultural exchange program memorable, educational and of the highest quality.
Field Trip information
Why choose Passport to Adventure?
Destinations have been carefully chosen for their educational value, uniqueness, unparalleled beauty, cultural richness and the security and enjoyment of traveling in a group of young people like yourself.
Our trip leaders are the best! You will benefit from their experience and "know how" of our exclusive trips.
Our trips are top quality. With more travel inclusions such as meals, admissions, and upgraded facilities than other organized trips.
Our culturally enriching adventures can't be beat. We offer more value, more fun and more education.
You never know when you will have the opportunity to return and experience the culture and landscape of North America. Don't look back on your year abroad with regret. Take advantage of your exchange experience in North America to explore and learn about a continent and its people that have no comparison. Chances like these don't come around every day, so make plans now to spend your holiday on one of our many extraordinary trips.